Mindful Yoga Center Upcoming Events, Workshops and Teacher Training
Sep
23
Sat
Embodyoga 200-hour Teacher Training Begins

@ Mindful Yoga Center • Newington, CT
Sep 23 2017 @ 12:00 pm – May 20 2018 @ 3:00 pm
The Embodyoga 200 hour teacher training program is a well-rounded, in-depth study of yoga with an emphasis on personal embodiment as the basis for deepening a practice and/or becoming a yoga teacher.
For more information, please check our program overview & modules, schedule, faculty and graduation requirements. Cost and registration details are also on this page.
Dec
8
Fri
Mindful Yoga for Trauma Training for Yoga Teachers • 15-Hour Program • Newington, CT

@ Mindful Yoga Center
Dec 8 @ 7:00 pm – Dec 10 @ 3:00 pm
Schedule
Friday: TBD – evening
Saturday: TBD – all day
Sunday: TBD = morning/afternoon
The Mindful Yoga for Trauma Teacher Training Program covers:
Why yoga for trauma?
The Toolbox and its five practices: Asana, Pranayama, Yoga Nidra, Meditation and Gratitude
Special considerations and specific techniques for working with veterans
Appropriateness and variations of asana
Understanding veteran culture
How to bring Mindful Yoga for Trauma into the world
12 week protocol
Mindful Yoga for Trauma is an empirically informed, clinically tested program comprised of five practices: Pranayama (breathing), Asana (postures connected with breath), Yoga Nidra, Meditation, and Gratitude. Each practice is a tool veterans can use to cope with Post Traumatic Stress, and together, they form a comprehensive system–a toolbox–that will carry Veterans into a life of strength and resilience.
Please join Suzanne Manafort,  for this training in Newington, CT.
Location details available soon.
Register online or at the yoga center.
Mar
23
Fri
500 Hour Advanced Yoga Training
Mar 23 @ 6:00 pm – Dec 16 @ 5:00 pm
Yoga: The Next Level – 300 hour Advanced Teacher Training Certification Course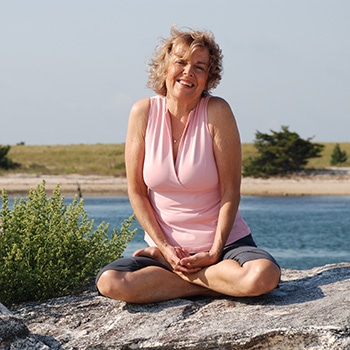 For more information or to request an application please call Suzanne at 860.757.3200
Beryl Bender Birch, Director of The Hard & The Soft Yoga Institute and Suzanne Manafort, Director of Mindful Yoga Center, are thrilled to announce the launch of our 300 hour Yoga Teacher Training Program at Mindful Yoga Center in Newington, CT.
Whether you are looking to take your teaching to the next level, or to develop your yoga practice and bring a more mindful sense of wellness into your life, or both – this training is for you.
Our 300-hour Yoga Teacher Certification (RYT500) from The Hard & The Soft Yoga Institute and Give Back Yoga Foundation provides you with an opportunity to dive progressively into the deeper and powerfully therapeutic dimensions of the yoga practices, and prepares you for a career in yoga service and a leadership role in your community.
If your dream is to share with others the ongoing benefits that you derive from your own practice of asana and mindfulness, then this outstanding course curriculum will help you to:
Find the confidence and training you need to broaden your vision,
Establish a range of tools to take you beyond vinyasa,
Reach special populations and a wider variety of students and expand your class offerings
Establish a career in yoga service,
Realize that being able to make a difference in people's lives is empowering and enlivening, and makes your own life feel more satisfying and worthwhile, and finally,
Find joy in the continued discovery that the true source of happiness lies in service to the world.
While many yoga instructors teach asana, very few are teaching a comprehensive vision of the complete eight-limbed path of classical (raja) yoga. Many of your students are longing to go beyond asana and go deeper into the internal world of meditation and pranayama.
You have the capacity to provide the spiritual guidance for a global shift in consciousness. You can change the world and help others develop kindness, compassion, and joyfulness, the encoded teachings of the Yoga Sutra.
Whether it is your dream to teach athletes, seniors, those with disabilities, at risk youth, or to teach in all corners of your community – tell us your dream. We will help you devise an Individualized Yoga Program (IYP) that focuses on the area in your community or the special population, with whom you hope to work. Working with your IYP also prepares you to continue your studies in any of the specialized yoga service programs of the Give Back Yoga Foundation, such Mindful Yoga Therapy for Veterans, The Prison Yoga Project, Yoga for 12 Step Recovery, Yoga for Cancer, and others.
This 10-month (one weekend per month) program is open to all teachers who have completed a 200 hour certification training.
The Hard & The Soft Yoga Institute is a Registered Yoga School with Yoga Alliance at both 200 and advanced 300 hour levels. After graduation from our program, teachers are certified at the 500 hour level through The Hard & The Soft Yoga Institute and eligible for registry with Yoga Alliance. This is one of the most highly respected programs in the country and if you are a 200 Hour Registered Yoga Teacher, this training offers you a perfect opportunity to take your own teaching and practice to the next level.
Topics include:
Practice and observation of yoga techniques and methodology
Training in diverse asana styles such as the rajasic practices of Vinyasa flow, Present Power, Boomer, and Astanga, and more gentle, modified forms.
Safe, supportive, and appropriate hands on assistance
Supervised asana study through observation and practice
Asana modifications and variations for different populations
Yoga therapeutics
Trauma sensitive yoga practices
Anatomy, physiology, and correct posture alignment
Study of the angas (limbs) and Yoga Sutras
Pranayama, Meditation, and Yoga Nidra
General Philosophy and lifestyle
Leadership Training
Social Justice issues
Ritual and Ceremony
Yoga as an Ancient and Original System of Energy Medicine
Yogic Shamanic Practices, Ayurveda
March 23 – 25
April 27 – 29
May 25 – 27
June 22 – 24
July 27 – 29
August 24 – 26
September 21 – 23
October 26 – 28
November 16 – 18
December 14 – 16
Schedule:
Fridays 6-9 PM
Saturdays 9-6 PM
Sundays 9-5 PM
Tuition – 
$4500 If paid in full by September 1, 2017
$4750 If paid in full by October 1, 2017
$4900 Payment plan: 10 payments $440.  Payment is due the first of each month of training.
$500 non-refundable deposit is due with application
This is an incredible opportunity to study with a master teacher and her staff. You will receive the opportunity to expand your teaching and help serve your community at the next level.